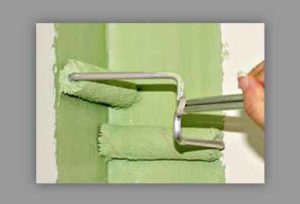 CORNER ROLLER by Zoya
Most people aren't crazy about painting those interior walls -- corners are hard on your paintbrush and ruins the bristles.
The Corner Roller makes painting those corners a snap! This dual-roller design applies paint to corners evenly and without having to use multiple brushes and rollers.
Extends the life of your paintbrushes by not fraying or ruining the bristles
Dual rollers overlap to ensure full coverage of corner
Great with multiple doorways and corners on a project
Unique design uses standard 4" rollers
Sturdy aluminum construction with E-Z grip handle for comfort
Coming Soon