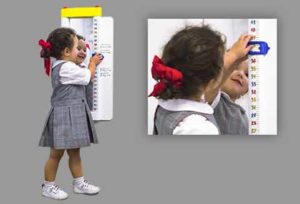 WATCH ME GROW MIRROR by Zoya
How many times have you seen children fascinated by their image while looking in a mirror?
The Watch Me Grow Mirror combines a personal kid-length mirror designed just for children that will be a fun addition to a bedroom or hallway.
Constructed of durable ABS plastic, each mirror comes with installation hardware and easy instructions to ensure accurate measurement. Once installed your child can have fun with their own personal mirror as they watch themselves grow!
Mark the height of the child as they grow
Document special dates on the side to show progress
Fun primary colors
Adjustable height levers
Can be used with multiple children
Coming Soon