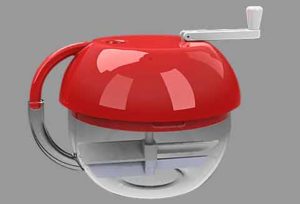 MINI MIXER by Zoya
Mix up small amounts in a BIG way with the Mini Mix by Zoya!
This product is compact and is a must have for kitchen, boat or RV.
Small in size - big on use!
Completely mechanical - no batteries needed
Contains fumes when mixing products like hair color or bleaches
Convenient, compact size - easy to store
Green product - only energy required is you!