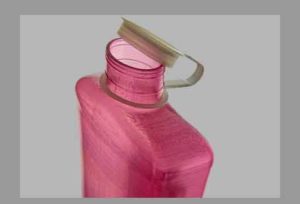 SPORTS BOTTLE by Zoya
Tired of those bulky sports bottles? Or worse yet - adding to the trash with all those single-use plastic bottles?
It's slim, ergonomic design fits easily and comfortably in the small of your back or side - making it the perfect reusable bottle for your active lifestyle.
Great for runners, cyclists, golfers, gardeners or anyone on the go
Bottle is biodegradable and will not shatter
Holds 16 oz. of your favorite beverage
Clip fits easily to waistband or purse
Non-BPA - will not transfer the smell or taste of plastic to your beverage
Dishwasher safe
Withstands freezing
Pop-top for easy one-hand access
Coming Soon