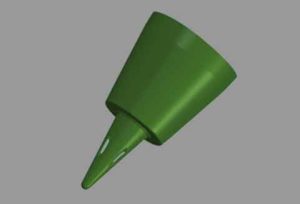 EZ PLANTING POT by Zoya
Put the pleasure back into your gardening! Save backbreaking digging and the sore knees.
Replace your annuals quickly and easily with the EZ Planting Pot. Changing out plants for the new season has never been so simple!
Pot the plant once and easily transfer them as many times as you want. The pot's spike ensures proper irrigation while securely holding the plant in place.
Change out plants with ease –indoors or out
Perfect for household plants, outdoor plants, landscaping and atriums
Eliminate repeated digging
Spike snaps into place and has drainage holes to allow for proper irrigation
Fill the pot, pop it into place without disturbing groundcover or neighboring plants
Comes in 3 sizes in packs of 3
Coming Soon